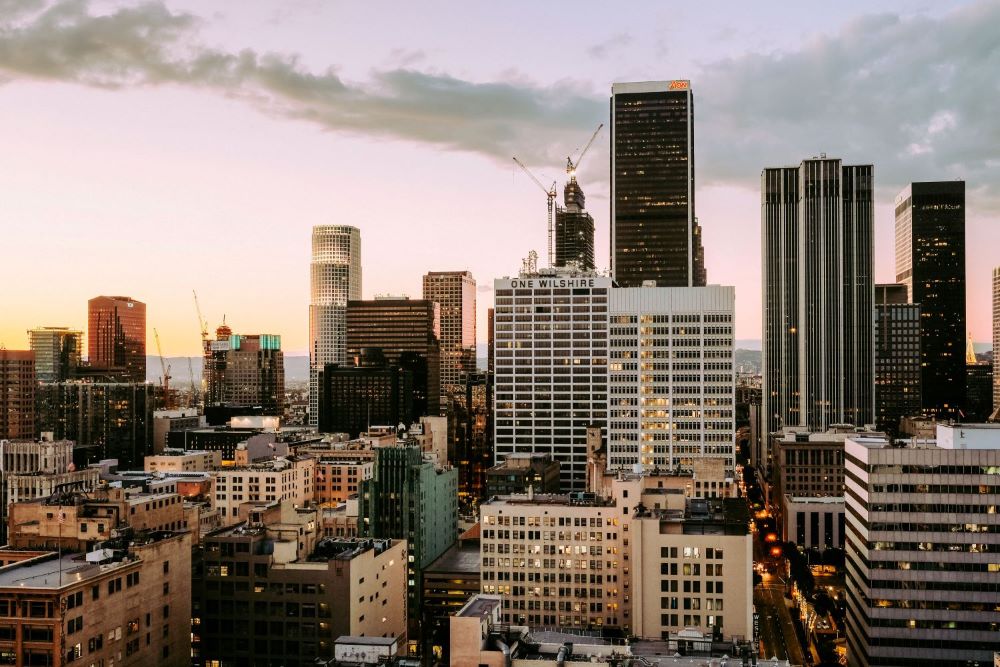 Can Non-UK Residents Buy Property in the UK?
Buying property in the UK is often regarded as a sound investment strategy, and on top of that, the UK allows foreign investment in the property market without restrictions on value or frequency. Not all lenders consider non-UK residents, however as a specialist lender, we currently have borrowers in 60 different countries.
RAW Mortgages focus on (but is not limited to):
Lending to non-UK resident individuals, trusts and companies

Lending against buy-to-let properties within the UK

Making the process of purchasing an investment property a quick and easy process
Do Foreign Investors Need a Visa to Buy UK Property?
No, you do not need to have a visa to purchase property in the UK. However, not all lenders consider non-UK residents, and their range of products might be smaller to non-Visa holders. This means your choices may be limited in terms of property location, property value, or your personal circumstances.
Here at RAW, we are more than happy to lend to foreign investors. We don't have set criteria on property location, property value or your personal circumstances. Instead, we review applications on a case-by-case basis.
Do Foreign Investors Need UK Assets To Get A Mortgage?
At RAW, we assess each client based on their worldwide assets, and routinely lend to people who have little or no financial footprint in the UK.
Foreign first time buyers and landlords often find it more difficult to obtain mortgage finance in the UK, as some lenders rely solely on UK assets for affordability assessments. Here at RAW, we take a more holistic approach and take worldwide assets into account.
Do Foreign Investors Need To Have A UK Bank Account To Get A Mortgage?
Normally, UK lenders require a UK bank account from which to service mortgage interest. This can be a difficult and time consuming process, sometimes taking a few months to process.
At Raw Mortgages, we provide a specialist service to non-UK residents and are therefore happy to accept interest payments from bank accounts elsewhere in the world.
Click here to read a case study of a Hong Kong resident with a RAW mortgage
What To Look For In A UK Investment Property
When looking for an investment property in the UK, there are a few factors to consider. The main three are capital appreciation, rental income, and energy efficiency.
Capital Appreciation
Location is the most important consideration when purchasing, beneficial things to look out for are proximity to local amenities, such as schools, shops, restaurants and public transport. Since the pandemic, we have also put a high emphasis on access to green space such as gardens, communal areas and public spaces.
Commutability is also an important factor. We prefer to lend on properties in established residential areas with easy access to major towns and cities.
Rental Income
Income from a rental property is typically expressed as a percentage 'rental yield'. The rental yield is the amount of rental income you receive from a property divided by the amount paid for it. For example:
Income per annum £12,000

Price Bought For £300,000

£12,000 / £300,000 = 4% Rental Yield
It is important to consider that higher capital value properties tend to have lower rental yields, as the pool of potential tenants is smaller. It is also important to recognise that the property may not be tenanted all the time, as it can take time to source a tenant for the first time or replace them when they leave.
Short-term lets such as Airbnb's provide a higher rental yield than long-term lets on traditional tenancy agreements. However, this benefit should be considered alongside their lower occupancy rate and higher level of management required.
Energy Efficiency
Property in the UK requires an Energy Performance Certificate (EPC). An EPC rates the property for energy efficiency and provides recommendations on how to improve it. In an attempt to reduce the UK's carbon footprint, all newly rented properties must have an EPC rating of at least C by 2025, and older properties must comply by 2028. When buying a property, consideration should be given to ensure that it will be compliant with incoming regulations today in preparation for the future.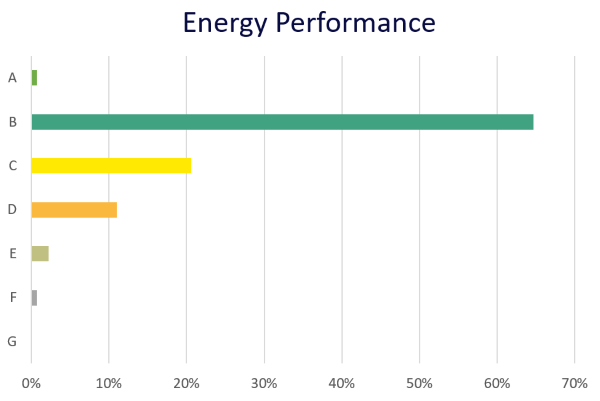 How to Buy a House in the UK as a Non-UK Resident
First of all, you'll need to figure out the costs associated with the investment. These are:
Upfront costs, e.g. surveys, legal fees and Stamp Duty Land Tax (SDLT)

Ongoing costs, e.g. mortgage interest payments, utilities

Expected rental income
Once you have these figures, you can determine the value of the property to invest in based on how much capital is available to you, and how much loan capital you can obtain. At RAW, we lend up to 60% of the loan to property valuation (known as LTV)
Some things to consider when choosing an investment property are:
Location

Age

Freehold or Leasehold

Nearby amenities
We would recommend visiting the property before signing a contract or paying a deposit, this ensures you have the best insight into the feel of the property, as well as knowledge of the local amenities, so that you can make a well informed decision. If you are unable to visit the property, we would advise looking for new or nearly new properties. This means they will likely be in better condition than older properties, will benefit from modern building standards and (if built within the last 10 years), will benefit from a guarantee.
Before You Begin
Before you begin the process of obtaining a mortgage, you will need to make sure you are suitably advised. To do this, you will need to appoint advisers such as:
A surveyor – who can advise on the property's market and rental value and advise on its condition

A solicitor – who will act on your behalf to ensure your interest are represented and that the purchase goes smoothly
A reservation fee/deposit is often required in order to reserve a property, particularly if it is newly built. At this point, you can contact us and we can get you on the way to investing in your UK property with a mortgage.
If you have any further questions about our mortgage service, have a look at your FAQ page for more information, or contact our friendly team.